On Thursday, September 20th, Google announced a relaunch of their Rich Snippet Tool. The modifications start with a name change to "Structured Data Testing Tool", and includes the following improvements:
Improved method of display for rich snippets in the testing tool to better match how they appear in search results.
The brand new visual design makes it clearer what structured data can be extracted from the page, and how that may be shown in Google's search results.
The tool is now available in languages other than English to help webmasters from around the world build structured-data-enabled websites.
Rich Snippet Tool: Function and Focus
In simple terms, the rich snippet tool helps search engines better understand the content on a given webpage and how it relates to your search query. Engagement with website visitors as well as click through rate both benefit with the implementation of structured data that can be focused in displayed search results.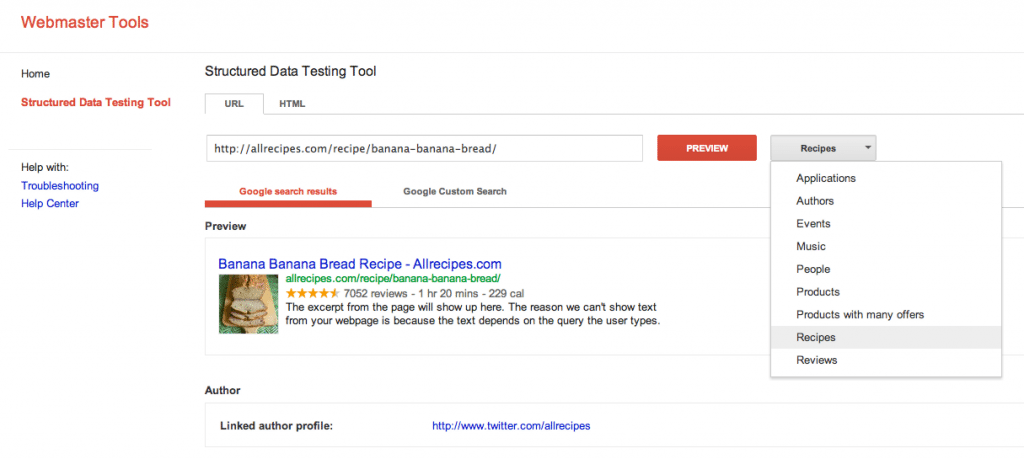 The new design works with all supported rich snippets and authorship markup, which includes:
Applications
Music
Products
Recipes
Reviews
And Others
Rich Snippet Tool: Current Issues
According to Miranda Miller at Search Engine Watch, there are already complaints with the new Rich Snippet Tool service:
"The complaint that has sprung up since the announcement is the new limit of 1,500 characters for HTML testing. Published pages can be tested using the URL tool, but those in development need to use the HTML tester. As one user commented on the announcement post:
Very disappointed that the HTML now only allows 1500 characters max. This makes testing very difficult for large sites with dev servers that are publicly inaccessible.
Sure I could edit the code down to fit the 1500 character limit, but then it's not practical because it doesn't test the actual code. Then we won't find out if that's correct until we publish. And if the markup is incorrect then it goes back in the publishing queue all over again.
Search Engine Watch author Thom Craver offers a solution. The most basic form of authentication for HTTP can be done by using a username and password in the URL, he said. Make your dev. environment publicly online, but behind a username/password combo using regular, basic HTTP authentication. The username and password can be included in the URL, so the tool can crawl using the right credentials.
Another confusing caveat is that the Webmaster Tools Help resource has been updated to reflect the new tool name, but it still says it is available in English only, despite the announcement of new languages. It seems the tool documentation might be a few days behind the actual announcement."
While there are issues to be ironed out with any update, at Mojo Creator we put these improvements to the rich snippet tool in the win column for Google.