Social media startup Fab.com has seen some surprising growth since its inception in early 2011. They just released their new platform Fab 3.0 in the U.S. this week.  The shopping site has made some notable changes in their navigation and a big update to their feed adding options for Facebook integration.  In a recent article, writer Joann Pan explores this new aspect and plays around with an interesting question:  Do friends' purchases affect your online buying habits?
---
"Ecommerce shop Fab.com is an industry game changer, deeply integrating social media into its unique way of selling tech gadgets, tailored dresses, innovative kitchenware and extraordinary home decor.
Fab.com rolled out a website redesign, called Fab 3.0, introducing new social shopping features on Wednesday. Updates include a Facebook integration that creates a real-time text-and-photo stream on the site of what friends are buying, sharing and liking.
Share buttons allow that interaction. The site's Live Feed displays updates across the site as they happen. The Pinterest-like feed displays pictures of purchases, customer tweets and Facebook shares. From here, customers can buy products, heart or comment on the posts.
"We've seen 15% of all visits to the Live Feed result in a purchase," Fab.com co-founder Jason Goldberg wrote in a blog post. "That's crowd-sourced shopping adding value. Put another way, about 5% of Fab's member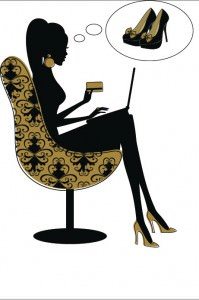 visits result in purchases, so having a member engage with Fab's live feed makes them 3 times likelier to make a purchase."
The carefully curated items show off the company's humor and spunk. The products are unique, making the site's content easily sharable.
These social features were something Fab's userbase wanted, Klein says, though it's useful to note Facebook and Twitter integrations are opt-in only.
The update also allows users to filter products by color, price and category. Individual items showcase prices as well as the number of social shares onto Twitter, Facebook and Pinterest.
Fab.com is reaping the benefits of connecting to social media. So far, 4.25 million consumers have logged into the free online storefront since its June, 2011 launch.
Half of its userbase came to Fab.com from social sharing, according to VP of communications Melissa Klein. Every 30 seconds, there is a tweet on Fab.com.
"By the nature of what Fab is," Klein says. "People want to talk about it." "
---
With Fab.com attempting to join the ranks of Facebook, Twitter and Pinterest, the next year should prove exciting to witness what this growing company can accomplish. You can read the rest of Joann's article at  Mashable.com