It has been said that the thing separating man from beast is not our ability to use tools. It is not our ability to communicate with words or gestures. It is not even our ability to dream while we sleep. Many animals have been shown to do these things. Does Vision equal Futurism?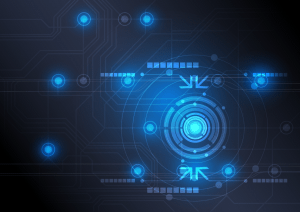 What makes us human is the ability to imagine the future, as it might be, then use that knowledge to consciously form habits. Futurism, in essence, this has made us the masters of our collective destiny like nothing else on Earth. This ability to project ourselves forward in time, to see our place today on the chessboard of history, is at the heart of futurism.
Predictive analysis is not an easy thing to do but it seems that companies in Austin excel at it. One of the greatest predictive intelligence agencies on earth, makes its headquarters just down the road. Maybe it's the water; maybe it's random chance. Whatever it is, this city has a knack for it. Mojo Creator is an active practitioner of the art of futurism.
Do you know what kind of a world you are living in? In 2010, unsupervised computer algorithms played a major role in the stock market flash crash. Think about that – it's like glitch in Skynet almost wrecked the global economy while no one was looking. We're still not looking, these programs are running on their own like ghosts in the machine, setting the prices on everything from beef to gasoline. Don't just take our word for it, ask Kevin Slavin, the video is up on TED.
In 2011 for the first time we created microscopic robots that could power themselves from the ambient energy in a human body. Cancer was cured using a modified form of the HIV virus. Dark matter was created and suspended long enough for us to actually study it. Biologists figured out how to make organic flesh transparent. Physicists have nearly proven the constant creation of alternate universes that move away from us too fast for us to interact with them.
How Can I Be Ready for Futurism?
The future is coming faster than you think.  If you want to be smart about your own evolution, it's time to start imagining your company's future as it might be, because what you are doing today almost certainly isn't what you will be doing in ten years. That is to say, you may be solving the same problem but it is likely to be in a completely different way.
We're going to help you build business models, for customers you haven't imagined, using technologies that don't exist….yet.