Business Process Reengineering began as a method to help companies become more competitive by reexamining how they operate in terms of people and processes.  Today's competitive marketplace is driven by the three C's: Customer, Competition and Change.  Bringing old solutions and ways of thinking into this environment is a sure way to fail.  Successful businesses know they must constantly rethink and redesign their business processes to achieve increased measures of performance.  Business process reengineering recommends that organizations analyze their basic functions, and instead of making small adjustments, move toward total reinvention.
Business Process Reengineering
or BPR is a long established tool to make substantial improvements in businesses with even the most complex processes.  It creates organization in the alignment of technology, people and processes.  BPR can help to shift a company paradigm, but it's not an overnight-miracle cure.  The goal of Business Process Reengineering is to save time and effort, but it is time consuming and difficult to achieve.
Business Process Reengineering:  A Look at Processes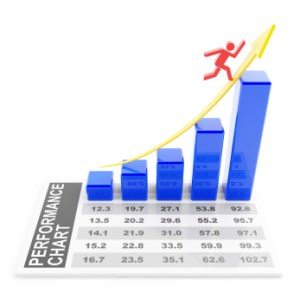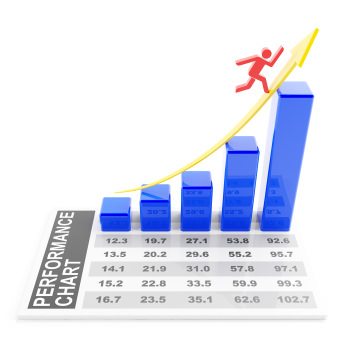 The term business process is defined as the steps required to produce a product or service and to deliver the result to the consumer.    Successful companies understand that they must strive to be effective and efficient in their business processes.  One way to accomplish this is through the technique of process mapping.    This tool provides a critical method for company analyzation when beginning business process reengineering.  The process map helps to determine current processes producing poor results, and acts as a roadmap for reengineering.  Understanding of company processes enables identification of weakness, and allows for enacting change to become more competitive.
Business Process Reengineering Methodology
No one goes about business process reengineering the same exact way.  Each company and business is different as well as their methods and strategies.  Mojo Creator devises a unique plan of business process engineering for each client following these phases:
Prepare
Identify Client Based Objectives:  Seek to understand client expectations and where current processes succeed and fall short.
Create and Build a Strategic Plan:  Use customer driven objectives to formulate vision or mission statement of what is to be achieved at completion of business process reengineering.
Analyze
Build Activity and Process Models:  Understanding of current processes can help to avoid changes that will not be viable solutions.
Identify Inefficient Processes:  Ask questions to find who and what prevents certain processes from achieving their desired results.
Identify Value Increasing Processes:  Activity Based Costing (ABC) can offer the groundwork to show which processes have value and those that should be reengineered.
Design
Label Benchmarks:  Compare performance of processes with that of peers to gain ideas for improvement.  This doesn't have to be direct competitors; benchmarks can come from organizations outside of the industry.
Design and Validate Incoming Processes:  To-Be process development and simulation are needed to analyze cost and time factors.  Comparison with the current model will express ABC gains.
Reexamine Analysis Findings:  Narrow To-Be Models to offer best possible scenarios, and select methods of implementation.
Implement
Begin Training and Initiate Prototype:  Develop plan for transition to the reengineered process.  Create a list of initial change requirements necessary to implement any new process.
Enable Engagement of Stakeholders:  Prepare the company culture for change.  Enact efforts to gain full support of all those involved in the business process reengineering effort.
Rapid and Full Implementation:  Critical to the success of the BPR is a smooth and seamless transfer between current and To-Be processes.
Improve
Constantly Measure Change:  Progress of action and results should be monitored through examining customer perception, employee attitude and supplier response.
Review Results:  Review performance versus clearly defined goals and targets.  Setup a feedback loop to enable tracking system of new processes.
Enhance New Processes: Seek continuous improvement in performance of processes by using Total Quality Management (TQM) as a measurement tool.
Business Process Reengineering Success
Business process reengineering
can often times be met with resistance.  Corporate culture and norms can prevent process users from full embracing the necessary changes.  It is imperative to the success of the
business process reengineering
that all process owners and stakeholders share the same commitment.
Business process reengineering works to increase focus on customers, and process design to enhance successful attributes of any company.  It advocates hard work and basic changes in corporate attitudes to optimize a companies performance.  The technique of business process reengineering continually operates, always pressing for improved results.