Brainstorming has been a hit among many businesses, whether big or small; and the birth of technology has boosted the era of innovation as the solid catalyst of growth and development. Coming from the Latin word 'innovatus' meaning 'renew', many believe that innovation through brainstorming is the basic key ingredient for companies to be globally-competitive and globally-recognized.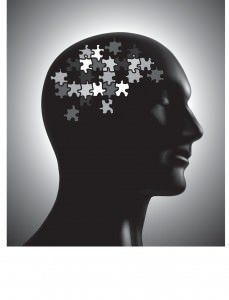 The generation we know today, strive for excellence and uniqueness to dominate the market, and provide consumers with products and enterprises that provide multitudes of innovation. To successfully reach this objective, businesses and companies from around the globe have deemed idea generation as the vital part of the generation process of forming new services and products with new features to be offered on new markets.  Nowadays, idea generation and brainstorming are being adopted by corporations who strive for market growth.
Ideation also serves as a strong offensive method to seek targeted ideas through focus-group discussions or surveys; also adding confidence and value in the product development process.  Although the full potential of idea generation has not been met yet, there are several ideation techniques that are available for companies to utilize on to keep their vision of a brighter future intact and manageably attainable.
One of these is the widely known technique called Brainstorming. The ideology of brainstorming has been around since the 1930's, introduced by the father of brainstorming, Alex Osborn, as a result of his frustration on the inability of some employees' in creating ideas for an ad campaign.  As the commonly-used and the most feasible technique for ideation, brainstorming provides a limitless flow of ideas, solutions or concepts in a positive environment.  This method also entails more depth in conceptualization and evaluation, only proving that the cliché, 'Two heads are better than one' is an effective maxim.  Brainstorming, according to Orson, has 4 general rules: (1) focus on quantity, (2) withhold criticism, (3) welcome unusual ideas, and (4) combine and improve ideas.
Brainstorming Ideas
The collection of ideas and concepts in a group is the fundamental part of the ideation process. Every idea counts. Every idea must be heard. There is no better offensive than having multiple options; as the saying goes: 'The more, the merrier'. However, for this to be effective, the members of the group-think must try their best to withhold criticisms. Brainstorming is not the venue to intimidate and undermine colleagues,  but perhaps, it is the greatest channel to influence each other to contribute to as much idea possible, however far-fetched or impractical they may seem. Here is where one let's their creative juices to spurt, however late or unripe they are.
After brainstorming over ideas and desired solutions, it is now time to merge and develop the individual ideas that correlates with a certain objective to form a more complex and sturdy concept. This may also be known as the evaluation stage where ideologies are sifted and sorted to cater the needs for idea generation.  The effectiveness of brainstorming in idea generation should not be underestimated, for this technique not only serves as a learning process, it also serves as a time for colleagues to bond and promote camaraderie in a professional environment.
Brainstorming Guidelines
Starting with the problem, not the solution brings the team together and creates an atmosphere of unique thinking.
Listen for laughter. People who are comfortable will be more inclined to share their crazy and far out ideas which can shape a discussion.
Let vision lead the process, because dollar signs will produce dampened ideas.
Invite people you don't like, perspective  different than you own  will challenge group think tendency.
Invite people with unusual professions.  With a variety of backgrounds, come variety of ideas.
Always change the team size to promote different levels of involvement with no more than 5 to 7 per group.
Use the ranking system to identify the best results for your brainstorming sessions.
Meet in new, exciting and creative places.
Schedule brainstorming tasks at times when energy levels are high (mornings).