AgilityGuard Mouthguard
Project Details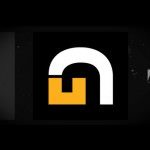 Client: AgilityGuard
Project: Enhance Brand and Deploy Marketing Technologies
Expertise: SEO, SMO, SEM, CRM Design, Video Design and Sound Editing
Technology: PHP, MySQL, XML, Photoshop, Premiere Pro
Problem: AgilityGuard needed to enhance their user experience to attract more customers and develop a SEO and SMO plan.
Results Achieved
Time on site increased to over 5 minutes per visit
An average of 11 pages viewed per visit
Bounce rate decreased by over 15%
Clear user-pathways help increase conversions and lead the consumer to the desired product
Website creates connections between dentists and athletes using the integrated portal
Start building your SEO Strategy today?
Learn more.
Click Here!
A
gilityGuard asked for a business assessment of their business processes. After completing the business assessment we recommended and implemented a CRM (Contact Relationship Manager) to increase communication efficiency.The CRM integrates with their different business lead generation points which allows for a centralized location to manage new leads. This process increases the total lead closure rate while saving overall time on a lead.
A
gilityGuard requested an analysis of their current website platform as well as a usability assessment. After a careful analysis of their current website design we found that it lacked standardization as well as Call-To-Action functions. We recommended minor adjustments to their current content flow as well as their graphic design to increase the lead contact and closures.
A
gilityGuard was in need of marketing materials for multiple company events. Mojo Creator designed corporate documentation to include product information packets and company sales sheets. These materials will be used within the sales process and in a conference setting. In addition to the corporate templates we also designed a 5 minute video presentation focused on informing and converting customers. AgilityGuard needed to market its brand as well as present a visual representation for their clientele in a 5 minute video.